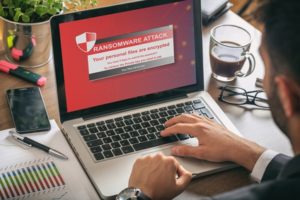 Computers across 65 nations have been effected due to cyber attacks caused by the Petya Ransomware. According to Microsoft, these cyber attacks have been traced from a Tax Accounting Company called M.E.Doc, which is located in Ukraine.
Microsoft states that this ransomware is an advanced version of the Petya Malware that caused a wave of concerns due to its own web of cyber attacks this past spring.
The Petya Ransomware has cause trouble for some hospitals and firms, including the Pennsylvania Hospitals in the Heritage Valley Health System and Global Big Law Firm, DLA Piper.