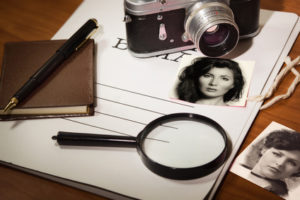 What is Skip Tracing?
Skip Tracing is when an individual, organization, and/or company have used all their possible resources, but need assistance in locating a person.
  What dose it involve? 
The Skip Tracing process involves collecting and verifying information in order to find the exact whereabouts of the person a client is searching for.
Why Would I Use Skip Tracing Services?
Skip Tracing Services tend to be used for various reasons such as finding a witness for a crime or civil case or for legal matters regarding personal property.
If you are interested in our Skip Trace Service, Contact Us today!